Economics Tuition in Singapore
What is Economics?
Economics is the study of the production and consumption of goods. The transfer of wealth to produce and obtain those goods. It explains how people interact within markets to get what they want or accomplish certain goals. Economics is a driving force of human interaction.

There are two main types of economics: macroeconomics and microeconomics.
1] Microeconomics, focuses on the actions of individuals and industries within the economy.
2] Macroeconomics, focuses on broader view by analysing the economic activity of an entire country economy.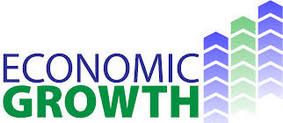 JC Economics Tuition has its Fine Points
The study of JC Economics is becoming one of the most favoured Junior College (JC) courses in Singapore. There are opportunities provided by the program to individuals who do well in their academics with good grades. To excel in JC Economics is not as easy as you may think. Quite a number of students find themselves going through the pressures of the subject. These students wish to employ the services of a competent JC Economics tutor in Singapore.
JC-Economics tuition in Singapore essentially entails all areas of the subject ranging from the basic concepts right to the advanced. The importance of employing the service of an JC Economics tutor from a reliable tuition agency in Singapore. You are guided by a competent professional with expertise in the subject. Professional tutors recognise that studying JC Economics is very challenging. They will offer you an easier approach to studying JC Economics. You can fully understand the concept of the subject: – JC A-level Economics.
Learning from Economics Tuition
The first phase of JC Economics tuition covers the fundamental concepts in macroeconomics and microeconomics including the basic theories. You taken most of the topics in class and you found yourself having difficulty to understand the concepts. This first phase is the most important phase and it can prove to be first beneficial.
JC Economics tuition tutor will base on the assessment of your advancement on how you utilise your economics studies and logical reasoning. Clarify ideas and resolve every issue about economics matters and policy decisions.
Affordable & Reliable Economics Tuition in Singapore
Don't spend your time publicising your needs for a reliable JC Economics tutor. We advise you to spend quality time with your competent tuition tutor. Hire the service of JC Economics tutor who are competent in teaching JC H2 Economics. Our tuition agency verified the tutors and registered to work for us. We guaranteed that the tutors have the required certification to teach the subject.
The Service of Reliable JC Economics Tutor

Stanford Tuition Agency will search and match the best qualified JC Economics tutor for your needs. You can ask for a replacement should the tutor failed to meet your requirements. This is helpful for you to change the tutor who fails to work well with you. With lots of benefits you stand to get from having a tutor from our tuition agency. This is one of the most realistic techniques that guarantee you moving towards enhancing your JC H2 Economics studies.

You are looking for good and affordable H2 Economics tuition; we 'Stanford Tuition Agency can help you. All our tuition teachers are carefully selected after a thorough verification of their qualification and experience in teaching.
Engaging a JC Economics Tuition Tutor
A good  JC Economics Tuition tutor will encourage and motivate the student towards better understanding in learning the JC Economics. It is wise to engage a good JC Economics Tuition tutor to provide the necessary tuition besides the child attending the normal classes in school.
The process of finding a good JC Economics Tuition tutor or teacher for your child is to fill a "Request-Tutor Form" online. We would then call you for further details before our coordinator starts the search from our data-base.
Singapore Tuition Rates. This is a guide. We reserved the rights to change at any time.
| Student Level | Undergradute | Full-Time (Degree) | Current Teacher |
| --- | --- | --- | --- |
| IP3 (Sec3) yr9 | $38 - 50 | $45 - 70 | $80 - 100 |
| IP4 (Sec4) yr10 | $38 - 50 | $50 - 70 | $85 - 100 |
| IP5 (JC-1) yr11 | $40 - 50 | $55 - 70 | $90 - 110 |
| IP6 (JC-2) yr12 | $40 - 50 | $60 - 70 | $90 - 120 |
| Student Level | Degree Holder | Uni Lecturer | PhD Lecturer |
| --- | --- | --- | --- |
| Poly | $65 - 80 | $70 - 85 | $70 - 85 |
| University | $70 - 85 | $80 - 100 | $80 - 100 |
Request for Home Economics Tutor
To engage a home Economics tutor, please submit the "Request-Tutor-Form" or Call us : Mobile: 9385-5548 for Assistance. We also accept voicemail, texts, What'sApp, if you want us to call you. We will find a suitable home Economics tutor for you, as per your Request-Form.
Feel free to browse the links on this site for more information.

| | | |
| --- | --- | --- |
| Tel:9385-5548 | | Tel:9385-5548 |
| | EconomicsTuition |
| --- | --- |
Subjects - Home Tuition Services
---