Mathematics Tuition Tutor
How to study and perform well in Mathematics?
Mathematics is the easiest if you have a passion for this subject. We use Mathematics daily without you even realise it. Mathematics is one of the major and pre-requisite subjects in education. In order to do well, it is a habit to practice. Practice, practice and more practice.
Here is a List for you to follow and take action.
You need to understand why study Mathematics and it is good to develop a passion for it.

You must set your goals.

Short term goals:

The goal is to score above 85% of all Mathematics tests in school. In each school day, it is a good practice to complete all the class-works and home works from school. You can then have time to do and practice 1set of past Exam papers daily.



Long term goals:

The goal is to have home tuition for Mathematics for present level as well one level above your present level and also take part in Mathematics competition in School.

Learn to understand the basic Mathematical vocabulary, formulas, theorems, rules and concepts. It is good to develop a habit to memorize them.

Learn the logical connections between different concepts to solve crossed tricky questions or problems.

Learn from different examples to solve the related questions.

Learn and memorize the time-saving methods to solve each related question or problem.

Learn and memorize the different solving techniques including the shortcut skills.

Develop and master your own good study skills, problem solving skills and examination skills.

Have sufficient practice on the selected questions from past examination questions. Do and practice well and be ready for examinations with confidence.

Get all the selected questions marked and get feedback so that you can learn from mistakes. "Practice makes perfect."

Do and practice the mathematics daily to make it a habit. With this habit, you develop a liking and have a passion for it. The more you practice it, the more confidence you are.

Always get your Mathematics tuition tutor to help you when you encounter any difficulty or tricky questions or problems.
Remember to carry out your plan to achieve your goals.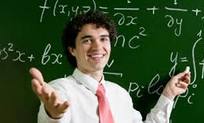 Mathematics Study Tips
Home Tuition Fee (Rates per hour)

The table is a guide based on market rates in S$.

Student Level

Estimated Hourly Rate S$ (per Tutor's Qualification)

A-level /
Undergrad

Full-time
(Diploma)


Full-time
(Degree)

Ex-Teachers

Current Teachers

K1~2

$20

$20

$25 - 35

NA

NA

Pri 1~2

$15 - 20

$16 - 20

$30 - 35

$35 - 45

$40 - 45

Pri 3~4

$18 - 25

$20 - 25

$30 - 35

$40 - 50

$40 - 50

Pri 5~6

$20 - 30

$20 - 30

$30 - 40

$45 - 55

$45 - 55

Sec 1~2

$25 - 30

$25 - 30

$35 - 45

$50 - 60

$55 - 60

Sec 3~5

$30 - 40

NA

$35 - 50

$55 - 70

$60 - 70

IP 2~4 & JC-1

$35 - 45

NA

$45 - 65

$60 - 80

$85 - 100

IP 5~6 & JC-2

$35 - 45

NA

$50 - 70

$65 - 85

$85 - 120

Poly

$40 - 50

NA

$50 - 80

$65 - 85

$80 - 100

Uni

NA

NA

$60 - 85

$65 - 90

$85 - 120

Note: We reserved the rights to change the rates at any time.




Our Service

Like to hire a home tutor. You can contact Paul: 9385-5548 or leave a voice-mail if we are away from the phone to answer your call. You can text (sms) to us: 9385-5548. We will call back.

No Obligation

We will find a suitable tutor for you, as per your "Request for Tutor".
Feel free to browse the links on this site for more information.




| | | | |
| --- | --- | --- | --- |
| | | | |
| | Request for Tutor | Tel: 9385-5548 | |